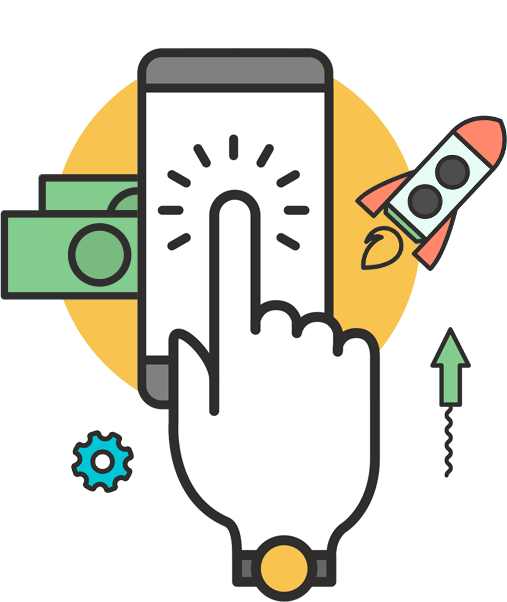 Acclerate Your Sales With PPC Management Services
As a top PPC management company, we have perfected the recipe for creating an effective and lucrative PPC campaign. You can put an end to your search for reliable and manageable traffic, improve the effectiveness of your ad campaigns, and raise your ROIs with the help of our Pay Per Click services. Your go-to company for PPC management services is Digital Abbot.
Receive high quality leads and more sales
Results-driven approach
Get up to 10x growth Return on Investment (ROI)
Amazing Customer Service
Why Digital Abbot as PPC Service Provider
Being one of the top PPC service providers, we constantly strive to boost our client's digital revenue by putting the best PPC tactics into practice. Here are some of the main advantages that enable us to dominate the PPC market.
Dedicated Project Manager
We always assign a dedicated project manager for every new project, regardless of how simple or complex the project requirements are. Delivering consistently high-quality results is the project manager's primary role.
Campiagn Setup
Our PPC experts will set up your ad campaign, while ensuring that proper settings are configured. This includes proper ad text and creatives, targeting, bids, conversion tracking, and other parameters.
Result Driven Approach
We analyze your campaign throughout to enhance the performance, which in turns get your returns on investment to next level.
Regular Reporting
We see to it that our customers receive the latest progress reports. These reports assist us in developing a path that will gradually improve the performance and outcomes of your brand.
Social Advertising Projects
Successful PPC Remarketings
Drive More Business Through Paid Campaigns
The expert team at Digital Abbot has experience working on a variety of projects with major global firms and is well-versed in all types of sponsored advertising. As a well-known PPC agency, we have professional teams with Google Ads and Bing Ads certifications who comprehend your company's objectives, whether they are lead generation or brand recognition campaigns.
Want to hire a dedicated PPC manager?
Book Your FREE Consultation.