Navigating Success in Healthcare: Digital Marketing for Doctors
In an increasingly digital world, healthcare professionals, including doctors, are recognizing the importance of a robust online presence. The healthcare industry is no exception to the transformative power of digital marketing. In this blog post, we'll explore the world of digital marketing for doctors and how partnering with a healthcare digital marketing agency like Digital Abbot Services can help you thrive in the digital landscape.
The Vital Role of Digital Marketing in Healthcare
Digital Marketing For Hospital - Our Healthcare-focused Digital Agency Excels in Online Strategies Tailored for Hospitals. Whether You Need SEO, PPC, Social Media, or Web Design. ROI Driven Marketing to Ensure Maximum Return on Your Healthcare services.. Drive Your Brand's Digital Success With Digital Abbot's Healthcare Digital Marketing Services.
The Vital Role of Digital Marketing in Healthcare
The healthcare landscape is evolving rapidly, with patients now turning to the internet to find healthcare providers, research medical conditions, and make informed decisions about their health. Digital marketing for doctors has become an essential component of a successful medical practice for several reasons:
Enhanced Visibility
Digital marketing strategies, such as search engine optimization (SEO), can significantly boost your online visibility. When patients search for healthcare services in your area, you want to be at the top of their search results. This increased visibility can drive more patients to your practice.
Targeted Marketing
Digital marketing allows you to reach specific patient demographics. Whether you specialize in pediatrics, cardiology, or another field, you can tailor your marketing efforts to attract your ideal patient base. This ensures that your marketing investments yield higher returns.
Reputation Building
A strong online presence can help build trust and credibility with both current and potential patients. Sharing informative content and showcasing patient testimonials can establish your expertise and reassure patients that they are making the right choice by choosing your services.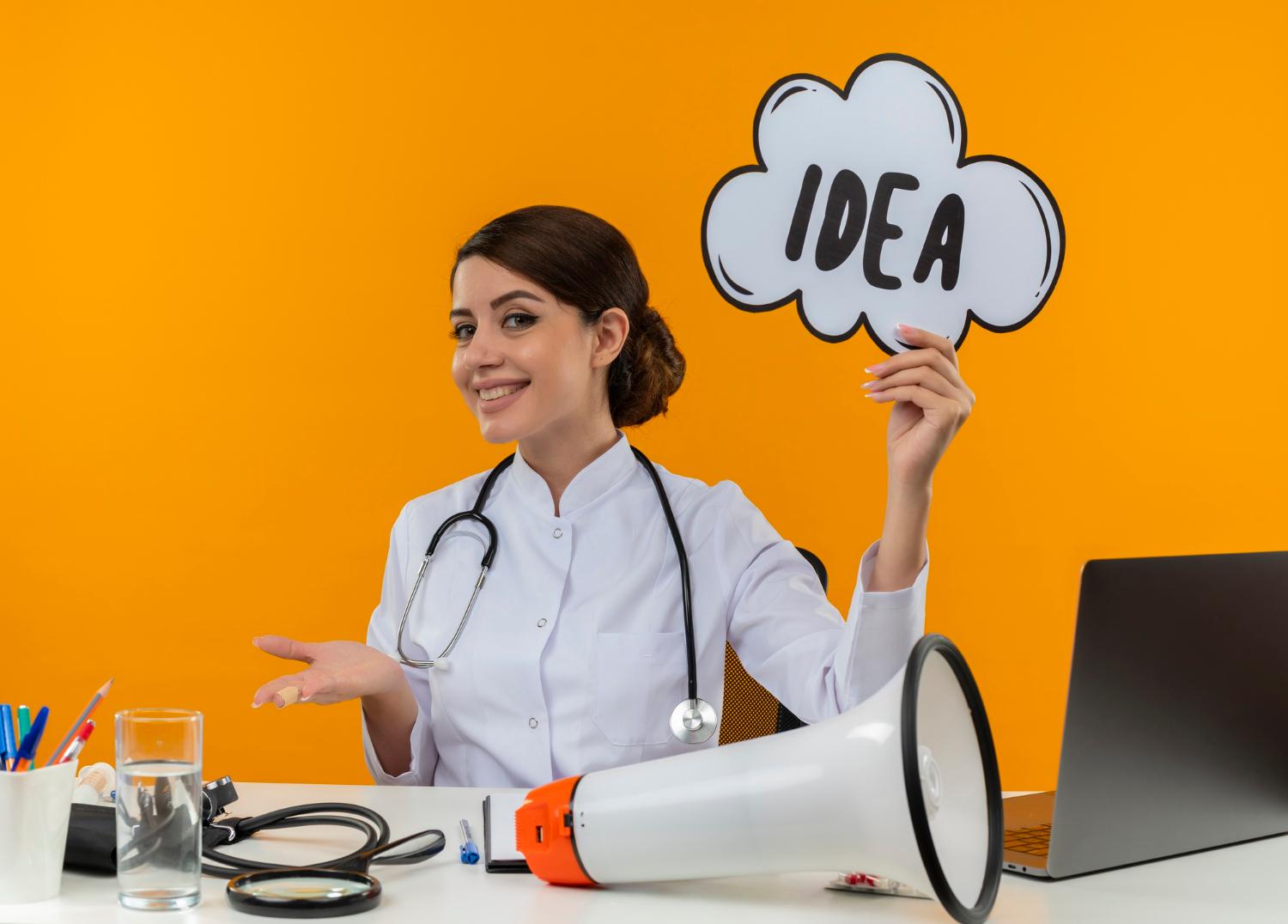 Why Choose Digital Abbot Services?
Digital Abbot Services is a healthcare digital marketing agency dedicated to helping medical professionals and practices thrive in the digital era. Here's how they can make a difference:
Expertise in Healthcare Industry
Digital Abbot Services understands the unique challenges and opportunities in the healthcare industry. Their team of experts has experience working with healthcare providers, which means they are well-equipped to develop strategies tailored to your specific needs.
Comprehensive Digital Marketing Solutions
Digital Abbot Services offers a wide range of digital marketing services designed to help doctors succeed online. These services include SEO, content marketing, social media management, pay-per-click advertising, and more. They can create a customized digital marketing plan that aligns with your practice's goals.
Compliance and Privacy
In the healthcare industry, compliance with regulations like HIPAA (Health Insurance Portability and Accountability Act) is of utmost importance. Digital Abbot Services understands the importance of patient privacy and ensures that all digital marketing efforts are in compliance with healthcare regulations.
Data-Driven Strategies
Digital Abbot Services employs data-driven strategies to track the performance of your digital marketing campaigns. They regularly analyze metrics such as website traffic, conversion rates, and ROI to fine-tune their approach and maximize your results.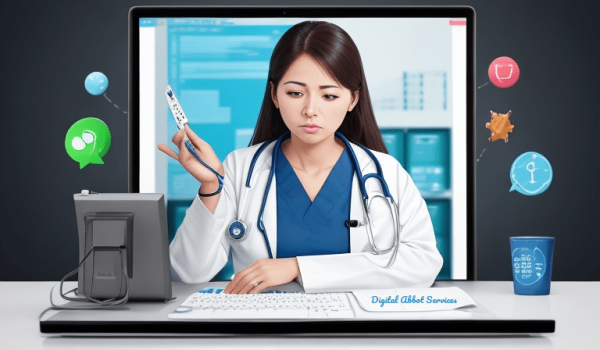 Digital Marketing for Doctors: Your Path to Success
In conclusion, the healthcare industry is undergoing a digital revolution, and digital marketing for doctors is no longer an option but a necessity. Partnering with a healthcare digital marketing agency like Digital Abbot Services can provide you with the expertise, resources, and strategies needed to thrive in this digital era. With a strong online presence and targeted marketing efforts, you can attract more patients, build your reputation, and make a positive impact on healthcare delivery in your community. It's time to embrace the power of digital marketing and take your medical practice to new heights with Digital Abbot Services by your side.